Warmer weather is finally here, and so are the opportunities to dine and entertain outside on your deck or patio. While transforming your outdoor space into a dining area that's both comfortable and elegant seems like it would take a lot of time and energy, it actually requires very little effort and only a few changes. Here's some easy tips to help you design your outdoor dining space and maximize its potential.
Choose the Right Outdoor Dining Set
Be sure to ask yourself these questions before you buy a new outdoor dining set:
What style do you want to match? You can match your home's exterior style and color with your outdoor furniture for a more cohesive design, or carry your indoor furniture theme outdoors.
Are you looking for comfort? If your dining chairs will be the primary seating of your outdoor space, consider purchasing chairs with comfortable cushions, as you will likely be sitting in those seats for more than just mealtime.
What table shape do you prefer? Make sure the shape of your table is easy to move around in the dining space. Most tables are either round, rectangular, oval, or square. Be sure to measure the dimensions of your space before you go furniture shopping so you don't buy furniture that is too big or small for the area.
How many people will use it? Is the dining set meant for only your immediate family, or would you like to have extended family or friends to be able to sit comfortably around it too?
Will it stay outside all year? If you don't intend to store your outdoor furniture when it's not in use, it's important to buy weatherproof furniture to get damaged during harsh weather.
Dine in the Shade
Keeping your furniture in a shelter or shaded area is a great way to preserve its quality and keep you cool during the hot summer months. Providing shade with an outdoor umbrella, patio cover, or pergola will keep you from being concerned about the weather being an issue with your outdoor dining.
Pursue a Good View
Take advantage of your surroundings when you're planning your dining space and situate yourself in front of a great view or setting in your backyard. A great view doesn't have to be of the ocean or an expansive space, it can also be a lush garden or water feature, or maybe even a beautiful view of your own house! Enjoy where you are and keep your location simple so you can bask in the features of your property.
Create Your Ambiance
While your outdoor space will create a vibe for you on its own, you can always add to it with small details like a floral centerpiece or planters around the area. Having a BlueTooth speaker on standby is a nice feature as well, as it can add a soft background noise for dinnertime conversations. If your dining space isn't well lit, adding outdoor string lights is always a great idea, as it adds a warm glow and illuminates the area to perfection.
Incorporate Table Decor
The smallest details make the biggest difference, so why not liven up your space with a pretty taupe or pale gray tablecloth to accent your al fresco dining space? If you plan on dining outside often, it may also be a good idea to invest in some reusable outdoor tableware. We recommend purchasing dishes, cups, and silverware that are made out of melamine or another durable material, as outdoor dining spaces usually see a lot of activity.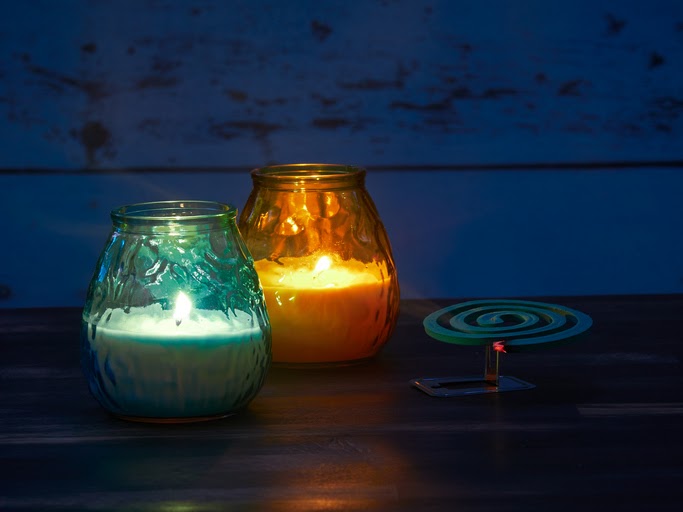 Keep the Bugs Under Control
During the warmer months in North Carolina, it's unfortunately impossible to go outside and not be bombarded by insects, but there are ways to reduce their presence around your dining space. Consider decorating your space with citronella candles or torches to keep mosquitoes and other annoying bugs away. There are also opportunities to incorporate mosquito netting-like curtains or barriers to surround your outdoor space. As always, be sure to purchase serving platters and plates with covers to keep the flies off!